[ THIS GIVEAWAY IS CLOSED ]
I have once again gotten together with a group of my blogging friends to bring you another great giveaway to help you with your preps! Water may not be number one on your preparedness list, but it should be in your top 3, at least!
Luckily for you, this giveaway will help you with your water storage! This giveaway (sponsored by Food For Health International) is for an 8-Pack of WaterBricks!
WaterBrick Stackable Water and Food Storage Containers hold up to 3.5 gallons of liquids or up to 27 pounds (264 adult servings) of dry foods. Made of rugged, high-density polyethylene (HDPE) with an easy grip comfort handle, these unique water containers, unlike any other, can also hold food and other life essentials while adding value by cross stacking up to 4 feet for maximum efficient storage! Wide diameter lid opening with notched easy grip lid allows for an average adult to pull stored contents out of the container by hand. Stores water, food or anything you want to keep dry or store efficiently while eliminating most food odors.
WaterBricks stack like bulk storage but are individually easy to move for Grab & Go taking your water where you need it. Compare WaterBrick to typical filled 55 gallon drums or tanks that are impossible to move or take with you if you are forced to leave your home during an emergency.
Learn more about or purchase a WaterBrick here!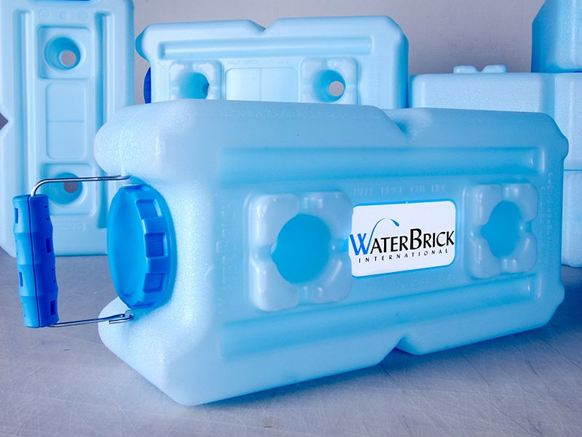 Here are the other bloggers involved in this giveaway. Be sure to stop by and say hi to them from Survival at Home!
[ THIS GIVEAWAY IS CLOSED ]